Mayo High School, Rochester, Minnesota
Mrs. Van Zant embraced visual media I suspect because she was a savvy educator who realized that the visual arts would speak to her young students in a way that reading alone possibly couldn't. Videos were never a substitute for reading, but they were shown to augment the themes and amplify the emotions under discussion. Included in the top section is the classroom media from 1980-1983. I don't know to what extent (if any) she varied her curriculum from year to year. If you were shown something else, I'd love to hear from you. Not surprisingly, whenever she could, she drew heavily upon the BBC to provide the theatrical interpretation!
Night and Fog (Nuit et brouillard)
1956
The history of Nazi Germany's death camps of the Final Solution and the hellish world of dehumanization and death contained inside. (This was the only film shown not directly tied to the curriculum. Van Zant showed it for very personal reasons and explained that only the classes to see it were ones she felt could handle the subject matter.)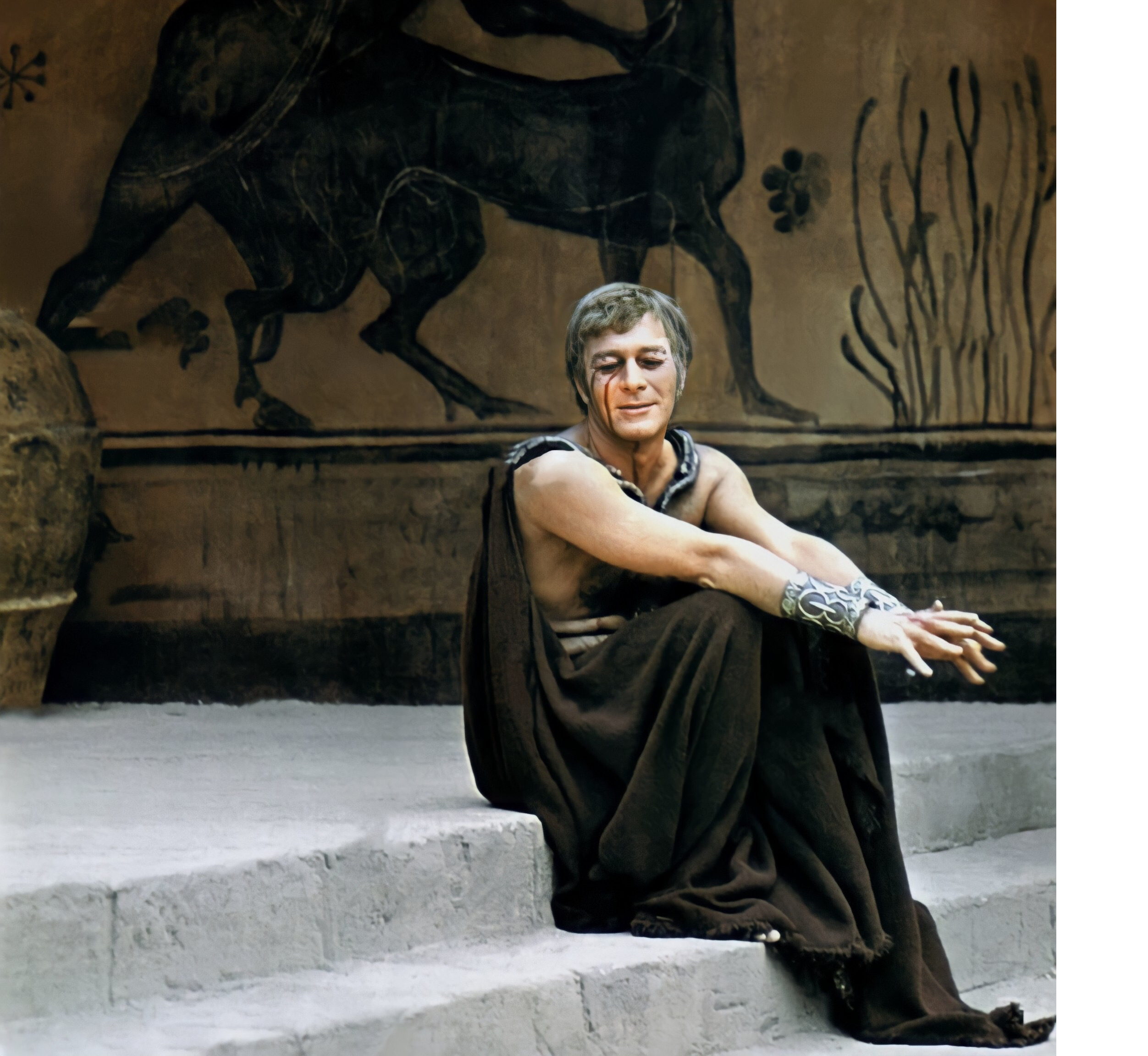 Oedipus the King (HUMANITIES I, ANCIENT ATHENS)
1968
Cast: Christopher Plummer, Orson Welles, Lilli Palmer
Based on the myth of Oedipus, whose cursed fate was to marry his mother and kill his father, the play explores themes of destiny, free will, and literal and metaphoric vision and blindness.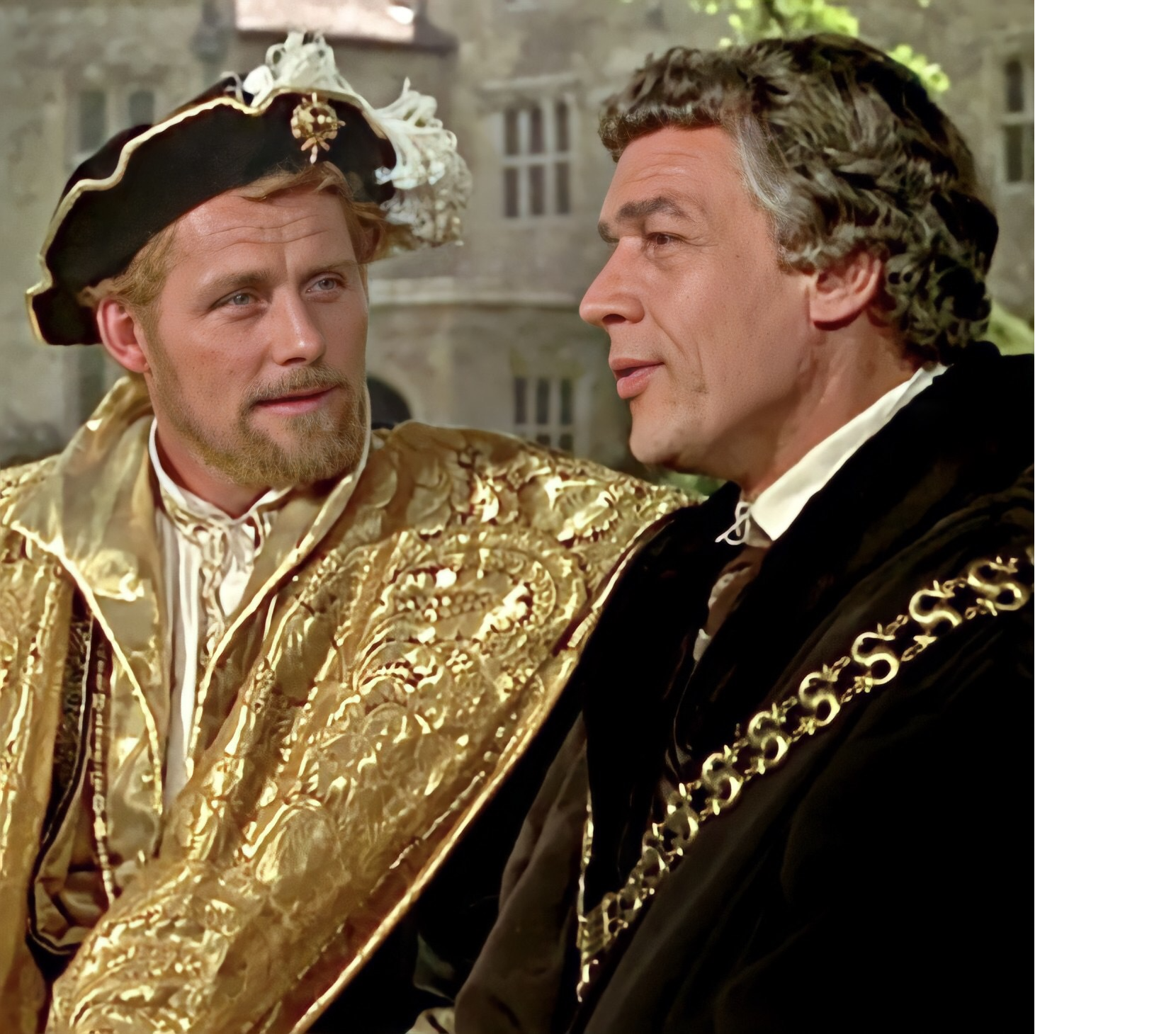 A Man For All Seasons (HUMANITIES II, MAN AND GOD)
1966
Cast: Paul Scofield, Orson Welles, Robert Shaw
The struggle between Sir Thomas More and King Henry VIII hinges on Henry's determination to break with Rome so he can divorce his current wife and wed again, and good Catholic More's inability to go along with such heresy.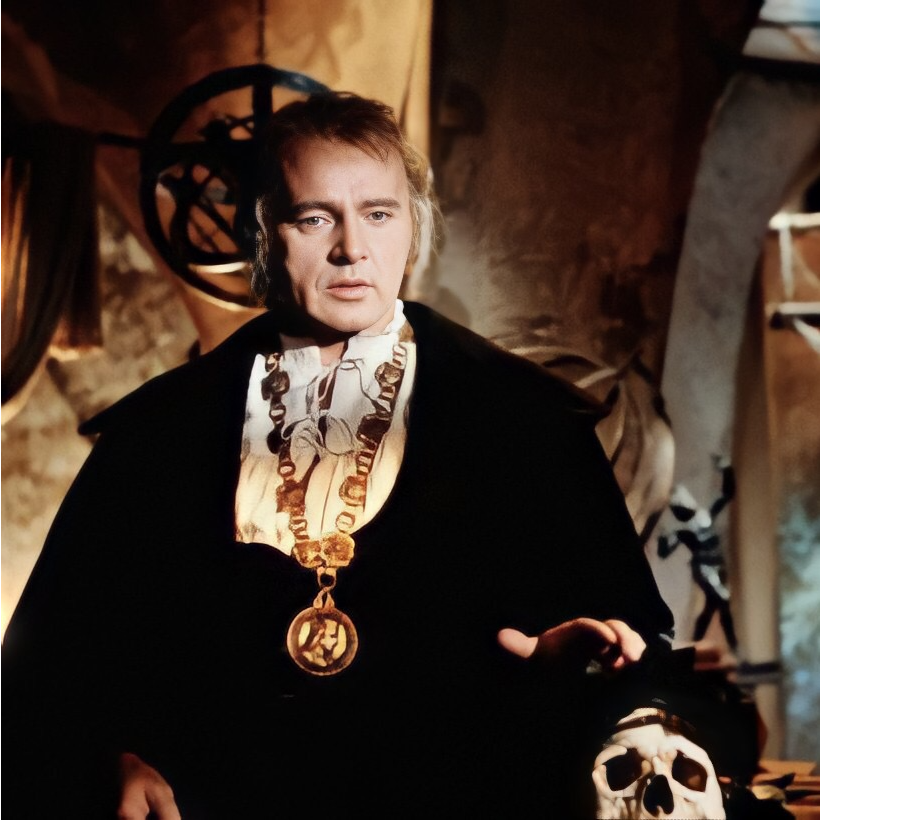 Doctor Faustus (HUMANITIES II, MAN AND GOD)
1967
Cast: Richard Burton, Andreas Teuber, Elizabeth Taylor
Faustus is a scholar whose insatiable appetite for knowledge and power leads him to conjure Mephistopheles out of Hell. He bargains away his soul to Lucifer in exchange for living twenty-four years of pleasure.
Crime and Punishment (HUMANITIES II, MEASURE OF MODERN MAN)
1979
Cast: John Hurt, Timothy West, Sian Phillips
Crime and Punishment follows the mental anguish and moral dilemmas of Rodion Raskolnikov, an impoverished ex-student in Saint Petersburg who plans to kill an unscrupulous pawnbroker.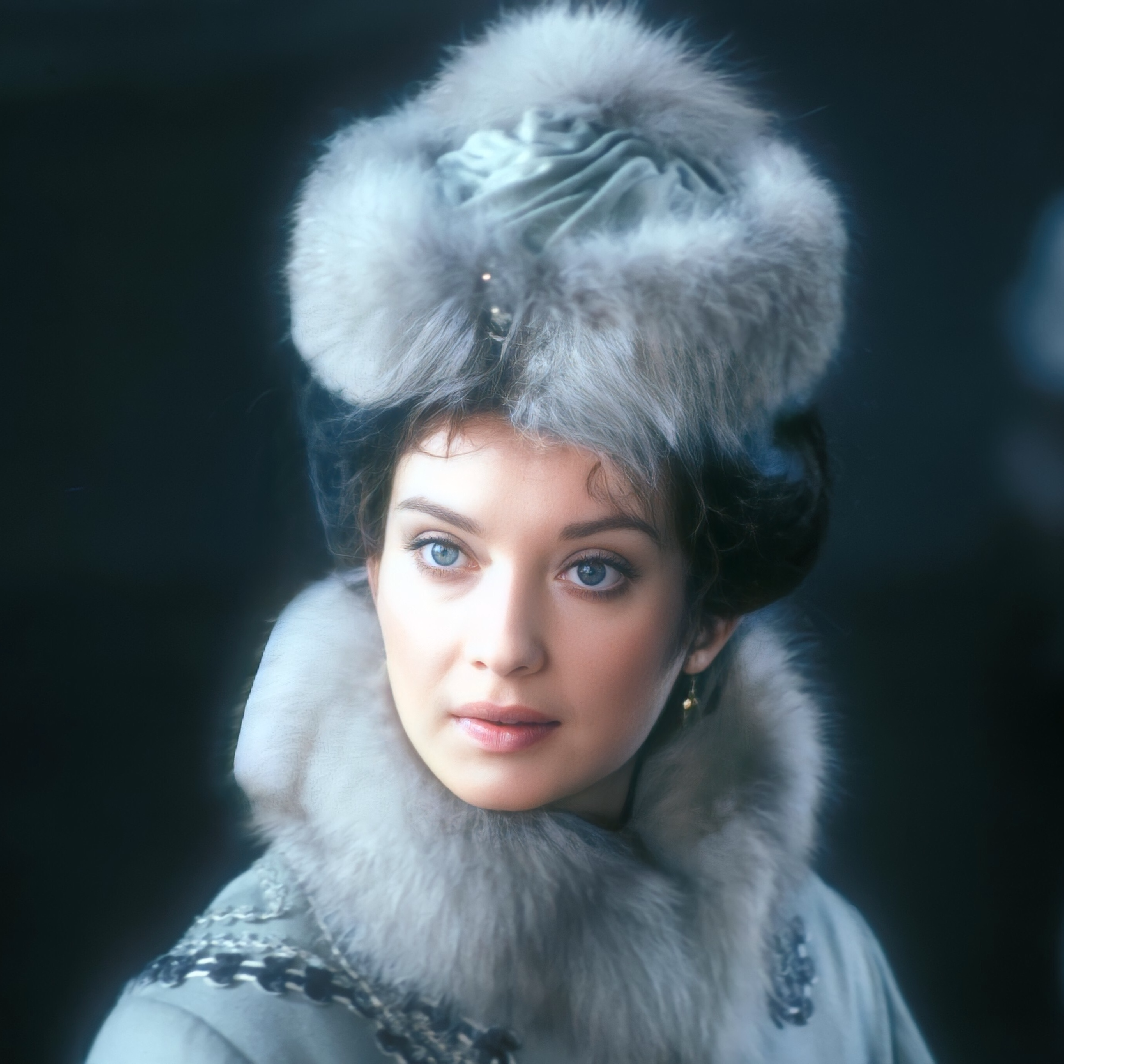 Anna Karenina (HUMANITIES III, BEYOND ENLIGHTENMENT)
1977
Cast: Nicola Pagett, Stuart Wilson, Eric Porter
The story centers on an extramarital affair between Anna and dashing cavalry officer Count Vronsky that scandalizes the social circles of Saint Petersburg and forces the young lovers to flee to Italy.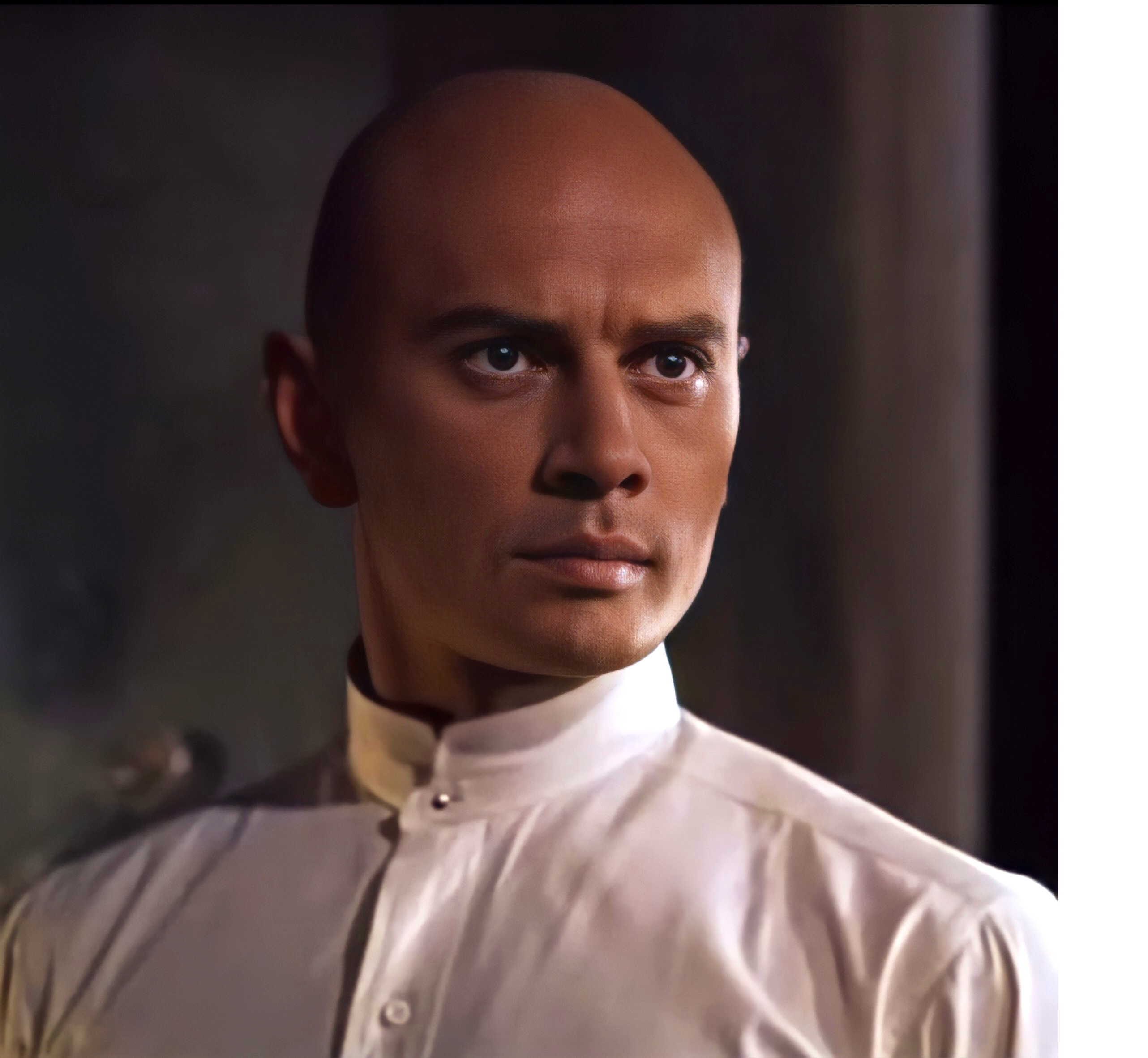 The Brothers Karamazov (HUMANITIES III, BEYOND ENLIGHTENMENT)
1958
Cast: Yul Brynner, Claire Bloom, Lee J. Cobb
The Brothers Karamazov is a novel with a simple plot about a murder and a complex discussion of faith, doubt, and morality.
Madame Bovary (HUMANITIES III, BEYOND ENLIGHTENMENT)
1975
Cast: Francesca Annis, Tom Conti, Denis Lill
Grasping for idealized intimacy, Emma Bovary begins to act out her romantic fantasies and embarks on an ultimately disastrous love affair with Rodolphe, a local landowner.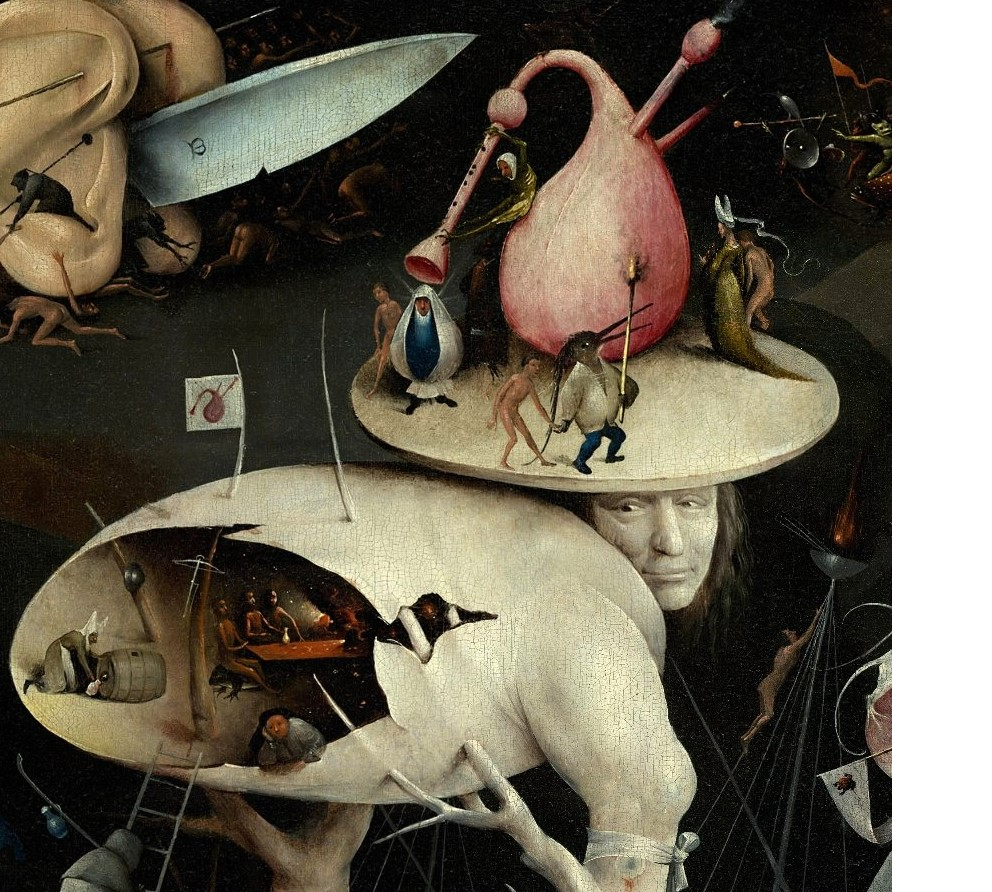 The Garden of Earthly Delights (HUMANITIES II, MAN AND GOD)
Hieronymus Bosch
The Garden of Earthly Delights is Bosch's most complex and enigmatic creation. The overall theme of the triptych is the fate of humanity.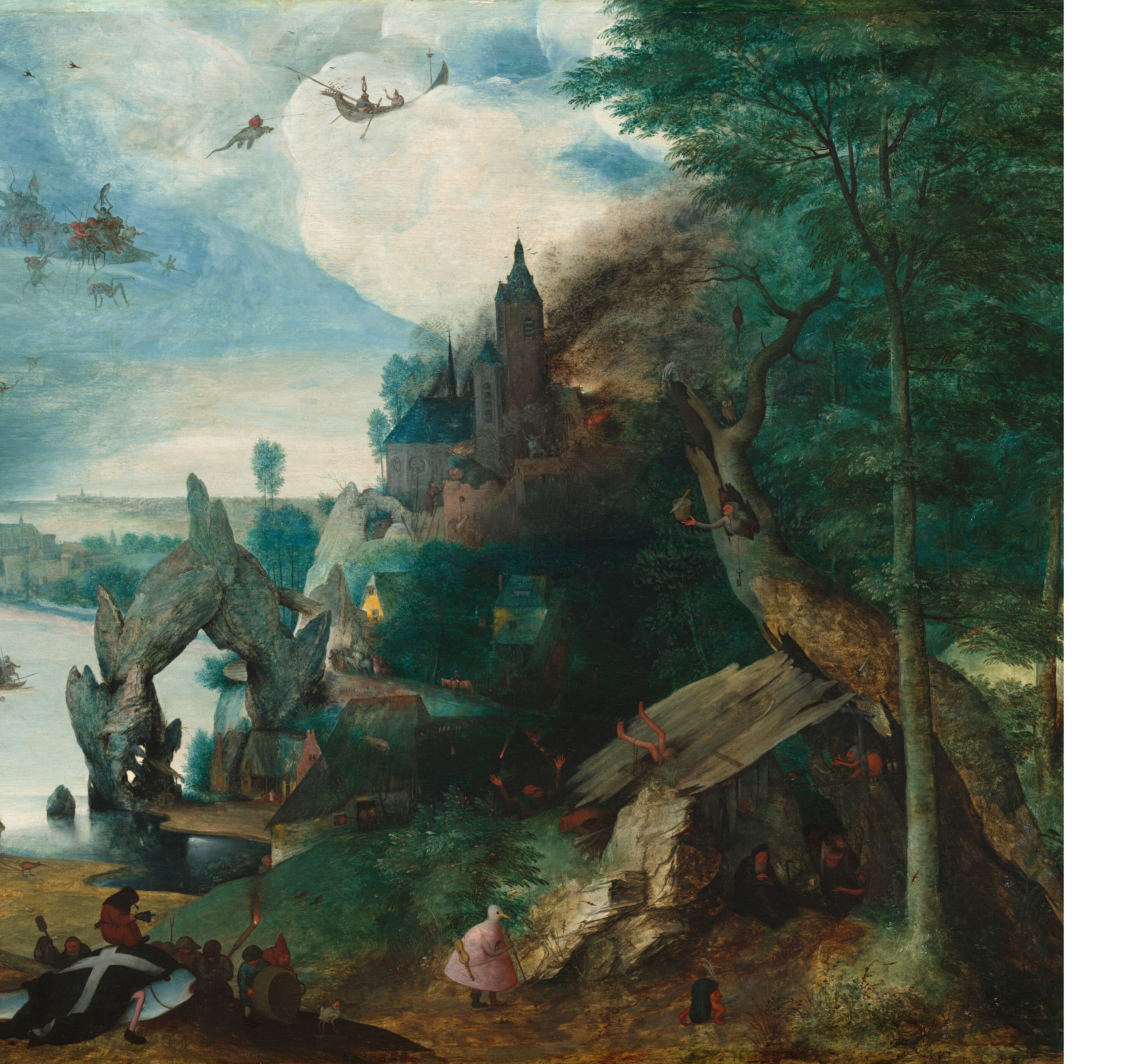 The Temptation of St. Anthony (HUMANITIES III, BEYOND ENLIGHTENMENT)
Pieter Bruegel the Elder
Legends of Anthony Abbot relate how the pious early Christian, forsaking society, journeyed into the wilderness to seek God. Anthony appears twice in this painting; in his foreground retreat, he resists the Devil's manifold temptations. After failing to yield to the evil lures, he is shown again being physically tortured while carried aloft by demons. Yet, the saint was saved by the purity of his soul.